https://tudorplace.org/wp-content/uploads/2020/01/2020-01-23-300x155.png
0
0
Nancy
https://tudorplace.org/wp-content/uploads/2020/01/2020-01-23-300x155.png
Nancy
2014-03-31 11:56:50
2020-07-14 07:55:29
Tudor Place Times · Spring 2014
FOR IMMEDIATE RELEASE
contact: Mandy Katz Washington DC 20007
cellphone: 202.486.7645
office:202.965.0400
email: mkatz@tudorplace.org
WASHINGTON, DC – Don't expect flat screens or Google Glass at the free public festival in Georgetown this Saturday, March 29, from 10 a.m. to 3 p.m. In fact, protective goggles may be the only unusual eyewear on hand at the first Tudor Place Tree Fest, on the grounds of Tudor Place Historic House & Garden. The outdoor, rain-or-shine event celebrates the tree canopy and open space in the city and introduces a just planted "future old-growth" tree, a white oak.
The schedule features active, person-to-person experiences like mini garden tours, nature-oriented puppet shows and craft projects for children, artisan demonstrations, and a Market Fair featuring locally made handicrafts and food. Tours of the historic house will also be available, at the usual entry price. (The full schedule can be viewed here. Puppetry and crafts will be moved indoors in the event of rain.)
Also expect demonstrations of lathe work by local woodturners from the Montgomery County and Chesapeake Woodturners clubs. In May 2013, several of them salvaged heavy trunk pieces from a towering 200-year-old oak in the museum's North Garden that had to be felled due to disease. (The newly planted tree replaces it.) In the woodturners' hands, this "dead" wood received new life in stunning bowls, bottle stoppers, and other pieces, some of which will be on view Saturday.
"It means a lot to see such beauty come from what started as a sad event – the loss of a tree that lived through the change from a port to a thriving neighborhood," explained Tudor Place Director of Education and Visitor Services Talia Mosconi. "The woodturners are keeping an ancient craft alive, and it's fascinating to see how they do it."
The bowls reflect not just skilled craftsmanship, but the artists' ability to find refined beauty in raw and rough-hewn pieces, often turning irregularities or "blemishes" in the wood into distinctive features of a crafted piece. Bowls from the Tudor Place white oak are on sale now and during the Tree Fest from the Museum Shop. The demonstrating wood turners will have additional hand-crafted pieces available for purchase during the festival.
###
https://tudorplace.org/wp-content/uploads/2020/01/2020-01-23-300x155.png
0
0
Nancy
https://tudorplace.org/wp-content/uploads/2020/01/2020-01-23-300x155.png
Nancy
2014-03-24 18:05:07
2020-07-14 07:55:29
Download This! Woodturning and Artisanry Featured at Free Georgetown Festival
March 29, 2014 | 10 a.m. to 3 p.m.
Register Now
The shelter and dignity of the property's historic trees — and the risks they face from the violent weather of recent years — have inspired a new event at Tudor Place: a Tree Fest, free and open to the public. Our local environment and the canopy of heritage trees are the focus, and there will be something for everyone!
An artisanal Market Fair offering sustainable merchandise and information from people and organizations working on behalf of the environment and landscape.
For families, puppet shows at 11 a.m. and 1 p.m., and games and crafts all day.
A 1 p.m. guided walk with tree expert Melanie Choukas-Bradley, author of City of Trees, will help you learn to understand and identify local species.
A chance to say "hello" to the newly planted white oak tree! It replaces the two-century-old specimen lost last year to age and storm damage and represents Tudor Place's ongoing investment in the tall trees of tomorrow.
NOTE: Public transportation recommended. Tudor Place is easily reached by bus, Metro and a short walk, and bicycle (including Bike Share).
Vendor Information
Now taking vendor registrations for October! The Tree Fest is fully subscribed, but we are taking registrations from vendors and organizations now for the October 18 Fall Harvest Fest, also free and open to the public. Are you a talented regional artisan or food purveyor? Do you have crafts, merchandise, creative eats, and/or useful information to offer? Please contact us today!
https://tudorplace.org/wp-content/uploads/2020/01/2020-01-23-300x155.png
0
0
Nancy
https://tudorplace.org/wp-content/uploads/2020/01/2020-01-23-300x155.png
Nancy
2014-03-24 16:34:57
2020-07-30 07:34:40
1st Annual Tree Fest Celebrates the Tudor Place Canopy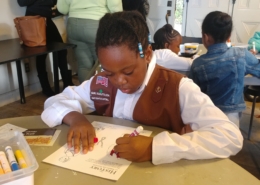 https://tudorplace.org/wp-content/uploads/2021/12/Brownies_Roaring-20s-scaled.jpg
1440
2560
Janet Wall
https://tudorplace.org/wp-content/uploads/2020/01/2020-01-23-300x155.png
Janet Wall
2021-12-28 15:37:42
2021-12-30 12:12:42
Brownies: The Roaring Twenties
As an historic site that bears the scars of slavery, Tudor Place seeks to look this injustice in the eye.  Click here to learn more.