Activity: Notice on a Nature Walk (City Nature Month and iNaturalist partnership)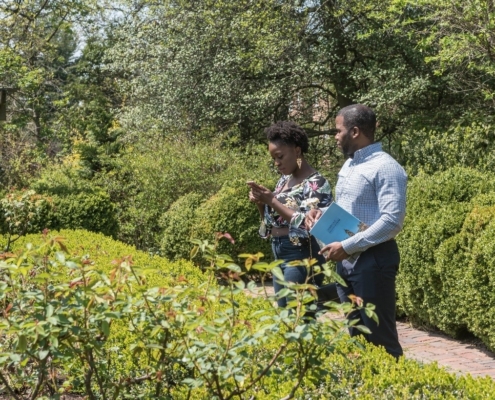 "Citizen science – the collection and analysis of data relating to the natural world by members of the general public, typically as part of a collaborative project with professional scientists."
City Nature Challenge brings citizen science to the Washington DC area with iNaturalist every year. This year there is a new challenge: what can we notice when we stay at home?
City Nature Challenge asks residents in urban areas to become stewards of nature by documenting the biodiversity around them – even if it's just outside their front door. Over 10,000 observations have been made in the DMV project since April 1. Northern spicebushes were found about 15 times, and over 50 of our neighbors have spotted an American bullfrog.
iNaturalist is a joint initiative of the California Academy of Sciences and the National Geographic Society with the goal of connecting average citizens and professionals to build a scientific catalog. The app relies on people like you to take photos of wildlife and upload them to the site with a geotag. Then, professionals and hobbyists from all over the world can use the app to identify species of plants and animals.
The result is a huge stash of biodiversity information that iNaturalist shares with scientific data repositories like the Global Biodiversity Information Facility. It is citizen science in action.
Whether you browse and learn how to identify common plants, submit photos from your nature walk, or use your professional horticultural knowledge to submit identifications, iNaturalist, City Nature Challenge and Tudor Place want you to look around, notice nature and share your observations!
More Information
Questions? Comments? Photos to share? Email us with your Education at Home needs: education@tudorplace.org
Find more Education at Home posts.
https://tudorplace.org/wp-content/uploads/2020/01/2020-01-23-300x155.png
0
0
Comms2018
https://tudorplace.org/wp-content/uploads/2020/01/2020-01-23-300x155.png
Comms2018
2020-04-16 09:28:07
2020-08-31 17:28:58
Activity: Notice on a Nature Walk (City Nature Month and iNaturalist partnership)