Garden Tour · 7 · Tennis Court & Orchard
HISTORY
During the early 19th century, the area around you was primarily an orchard of peach and pear trees. In the late 1800s, this swath along the western perimeter became a court for the Tudor Place Lawn Tennis Club, founded in 1888 by Armistead Peter, Jr. (later the estate's third owner), and his siblings. The United States' first tennis courts were built in 1874, and the Peter family were among the game's early enthusiasts, with two of Armistead Jr.'s siblings' reigning at one point as regional doubles champions. On this court, which they leveled themselves, the family practiced and played. President and Mrs. Grover Cleveland recalled stopping to watch as they made their way toward their summer home in what is now Cleveland Park. In the early 20th century, the tennis court was removed.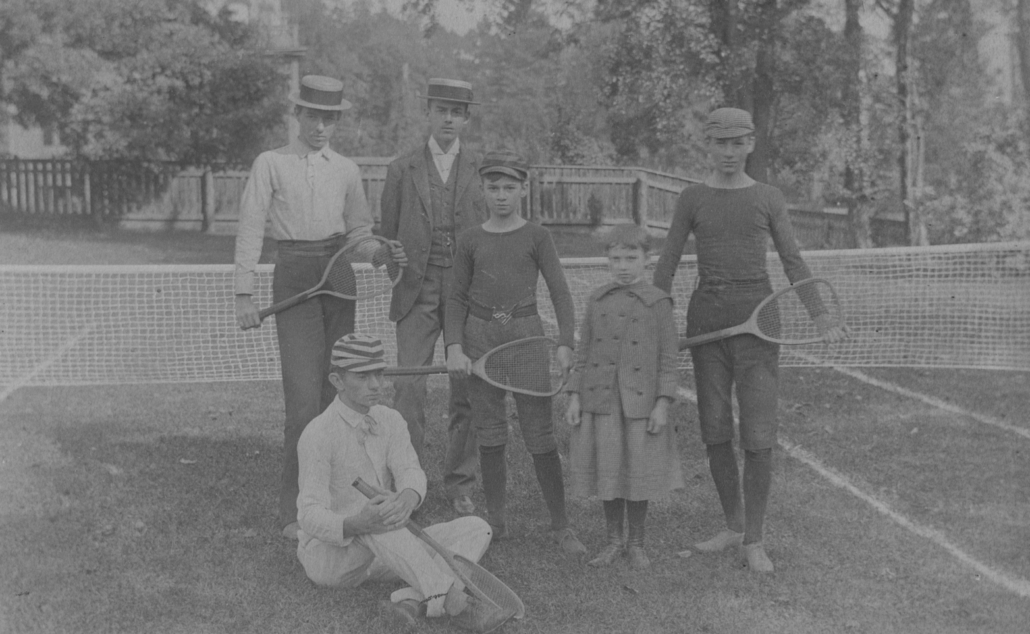 The "Tennis Court's" current style and layout date to the 1960s, when fourth owner Armistead Peter 3rd, always an avid traveler, added limestone pedestals purchased in Venice. (His great aunt owned a villa in Italy.) The pedestals seen here now are reproductions: Limestone is highly porous, and after the originals deteriorated, they were stored for preservation purposes.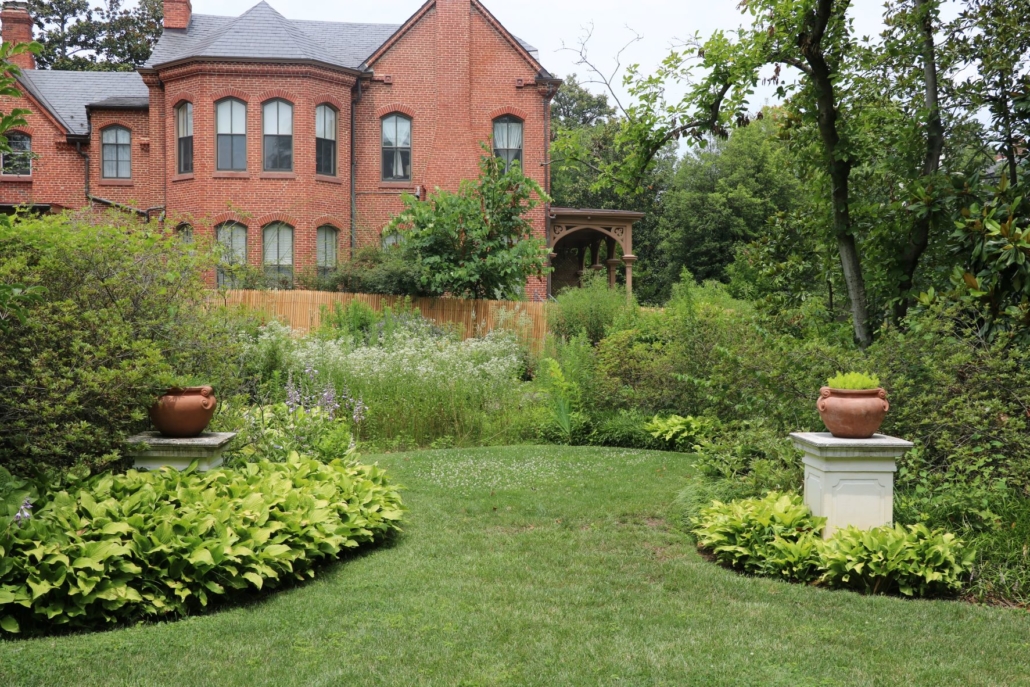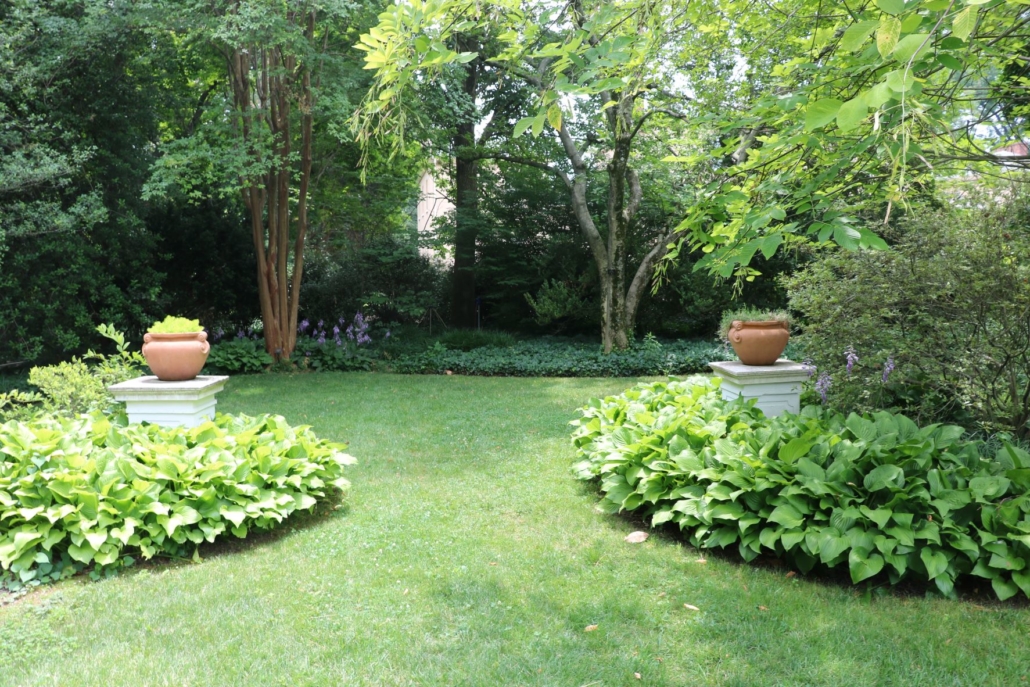 HORTICULTURE
On the south side, near where the former boxwood garden grew, a pink dogwood once grew, planted by Britannia Kennon and thought by the family to be one of the first pink dogwoods in cultivation. In the 1930s, as once rural Georgetown Heights became urbanized, Armistead Peter 3rd began adding perimeter plantings to shield the property from view and surrounding congestion. Plantings like magnolia and holly offered the family privacy in the changing environment.
https://tudorplace.org/wp-content/uploads/2020/01/2020-01-23-300x155.png
0
0
Comms2018
https://tudorplace.org/wp-content/uploads/2020/01/2020-01-23-300x155.png
Comms2018
2014-05-01 14:23:52
2021-08-31 12:17:50
Garden Tour · 7 · Tennis Court & Orchard