Slave descendants discuss connections to D.C., Virginia estates during landmark lecture on Georgetown campus

By Mennatalla Ibrahim
Special to the AFRO | October 24, 2023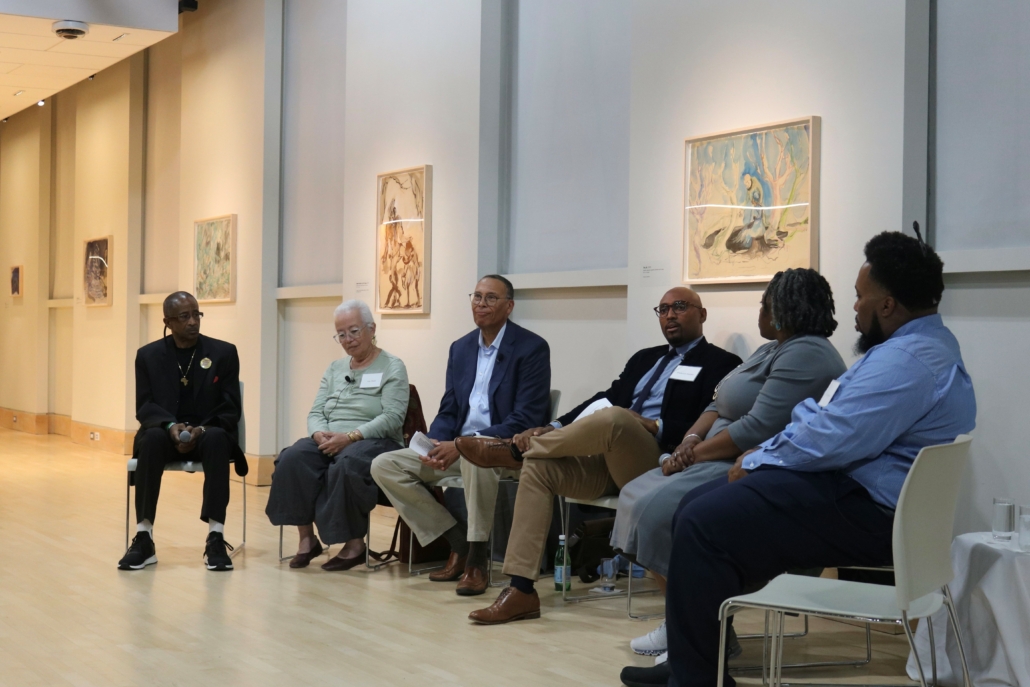 Photo courtesy: Francesca Donovan
There's great comfort and privilege in tracing one's features or mannerisms through a family line. However, for many African Americans across the country, this task is often marked with a unique pain and difficulty due to the absence or distortion of records left behind during slavery.
The annual Tudor Place Landmark Lecture Series makes space for the descendants of enslaved people to share their journeys in piecing together their ancestors' stories.
"Tudor Place is keeping enslaved people's stories alive," said Jerolyn Cole, a descendent of John Luckett, who served as a gardener at Tudor Place for 44 years.
https://tudorplace.org/wp-content/uploads/2020/01/2020-01-23-300x155.png
0
0
Janet Wall
https://tudorplace.org/wp-content/uploads/2020/01/2020-01-23-300x155.png
Janet Wall
2023-10-26 12:44:20
2023-10-26 12:50:06
Slave descendants discuss connections to D.C., Virginia estates during landmark lecture on Georgetown campus