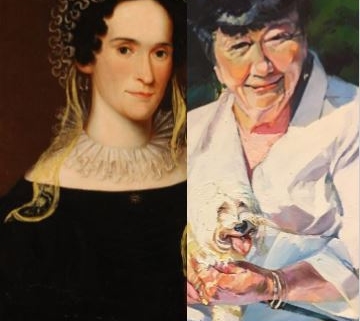 Georgetown Neighborhood Library
Since 1935, the Georgetown Neighborhood Library's Peabody Room has served as a repository of books, photographs, maps, manuscripts, newspapers, artifacts, and artworks that document the 270-year history of Georgetown, the oldest neighborhood in the District of Columbia.
Join the Peabody Room's Special Collections Librarian Jerry A. McCoy on a tour of  artworks depicting the community's residents and landscapes, and hear the stories behind them.
You will be sent a link to ZOOM with instructions, meeting ID and password via email one day before the event.