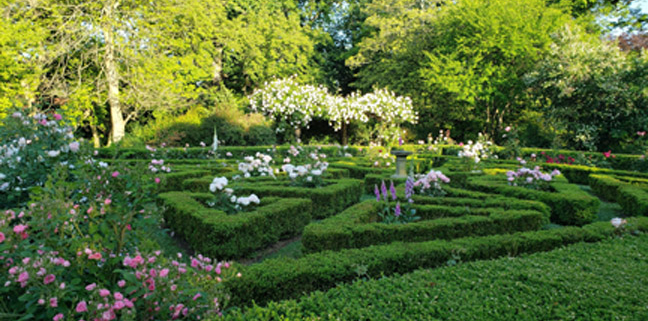 A panel of Georgetown Garden Club members will discuss the history of the garden club movement and how the Georgetown Garden Club continues to expand its mission to address critical environmental issues while holding to its earliest principles.
Years before they were granted the right to vote, women bound together to change the American landscape, from planting wartime victory gardens, to saving the redwoods and beautifying highways. In 1904, 12 garden clubs formed the Garden Guild, which evolved into the Garden Club of America. Today the GCA has 200 member clubs and over 18,000 members.
The Georgetown Garden Club, founded in 1924, joined the GCA in 1955 and has been actively involved in planting the seeds of awareness about horticulture, conservation and civic improvement throughout the Washington area and beyond.
Its history has been entwined with Tudor Place since the early 1930s when Caroline Peter, wife of Armistead Peter 3rd and a matriarch of Tudor Place, became a member of the Club.
You will be sent a link to ZOOM with instructions, meeting ID and password via email one day before the event.
Explore all six Georgetown topics in the Landmark Lecture series